Lezcuties Carrots
Enjoy free lezcuties preview - Carrots! My mum keeps saying me that carrots are healthy and if I eat a lot, I won't need any glasses, since they're good for the eyes. I don't know if it's true or not, but I don't like the taste of carrot at all! However, recently me and my friend Kamilla discovered a new way to consume carrots - and we won't even notice the taste! I wonder what mum would say when catching us eating each other in the kitchen...!
Carrots Sample Pictures
More Free Lez Cuties Scenes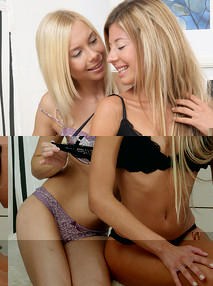 In today's exclusive LezCuties.com update two truly gorgeous petite University students are preparing for their presentation due to the next day but horny little Lisa interrupts it as she just can't r…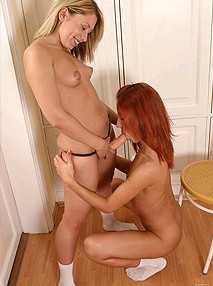 A girl's best friend? I would vote for my strap-on dong. I often use it to please my best friends. Recently I learned that Ruby has never tried it, so I decided it's high time for her to feel my fake …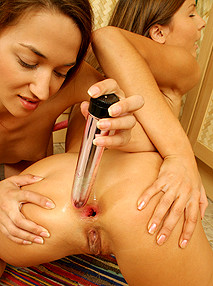 What got Bailey into the kitchen? she was searching a quiet spot where she finally can devote some time to herself, caressing her sweetest spots. But she was caught by her roommmate... who decided to …
At LezCuties.com we have sloppy French kissing, lesbian threesomes, double penetration, rough anal fingering and dildoing, wet ass licking, pussy eating, fingerfucking, nipple munching, 69s, extreme objects, fistings and pissing. And we innocent-looking naughty teen cuties are your entertainers! :)
Explore the 21 Sextury Network
This site is just one from this porn bonanza all-in-one mega-network that gives you instant access to 30 sites when you join. If you stick around past the first 30 days, another 10 become accessible and the price goes down, finally, after 60 days, you get 10 more and the price goes down one more time.